About Us
The Ohio State University Agricultural Technical Institute (ATI) in Wooster has long had a reputation for one of the best turfgrass management programs in the country, with graduates working at country clubs and professional sports arenas all over the world to prove it.
But there was one thing the program lacked: its own golf course. That deficiency no longer exists, however, thanks to the generous gift of the Hawkins family, which donated Hawk's Nest Golf Club in Creston to Ohio State ATI in 2007. The gift, worth $4.6 million, is the largest in ATI's history.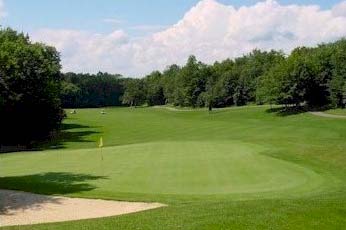 The public course was founded by Earl and Betty Hawkins of Wooster. The first nine holes opened in July 1993 and the second nine in May 1994. A mere two years later, Golf Digest ranked Hawks Nest among the top 5 public-access courses in Ohio. Golf Digest's "Best Places to Play 2006-2007" awarded Hawks Nest a rating of 4.5 out of 5 stars, placing it among North America's 201 best public-access courses. Only 16 courses, including legendary courses such as Pebble Beach and Pinehurst #2, achieved all 5 stars.
Ohio Magazine has rated the course among the 10 best public courses in the state.
While it's obvious how a golf course will benefit students with the career goal of becoming golf course superintendents, there are a number of other programs that will be able to take advantage of what will be not only a public course but a 193-acre horticulture laboratory.
"We are very excited about the possibilities Hawks Nest holds for us," said Ohio State ATI Director Stephen Nameth. "Having our own course will be an excellent complement to our internship program and provide our turfgrass, landscape, environmental sciences, and business students many more opportunities to gain real-world experience."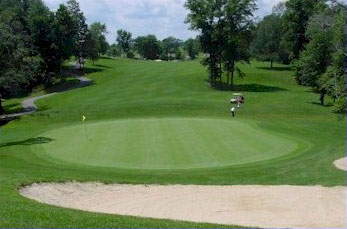 Hawk's Nest at Ohio State ATI, as the course has been renamed, can provide learning opportunities for no fewer than half of ATI's academic programs. In addition to its two turf-related programs (an associate of applied science degree in turfgrass management and an associate of science degree in horticultural science, which transfers into the turfgrass science bachelor's degree program on the Columbus campus), ATI's programs in environmental sciences, agronomy, landscape, nursery management, greenhouse management and business, to name just a few, all have the potential of utilizing the Hawk's Nest greens, bunkers, ponds, and even the pro shop for hands-on experiences.
Area golfers familiar with Hawk's Nest won't notice many changes (other than plenty of Buckeye merchandise in the pro shop) in what has become a favorite course for many. The course will remain a public access course, but for the first time in the course's history, memberships will be available for purchase. Special discount rates are available for Ohio State University faculty, staff, students, and retirees, and OSU graduates should watch their e-mail for information about special offers for alumni.
Ohio State ATI is a degree-granting program within the College of Food, Agricultural, and Environmental Sciences at The Ohio State University. Students participate in a curriculum that includes general and basic studies, hands-on experience and a paid industry internship. Ohio State ATI is the largest institution of its kind in the U.S., enrolling approximately 800 students and offering 28 programs of study. Ohio State ATI maintains a 99 percent job placement rate for all graduates within four months of graduation.